Luxury Kenya Safari Tours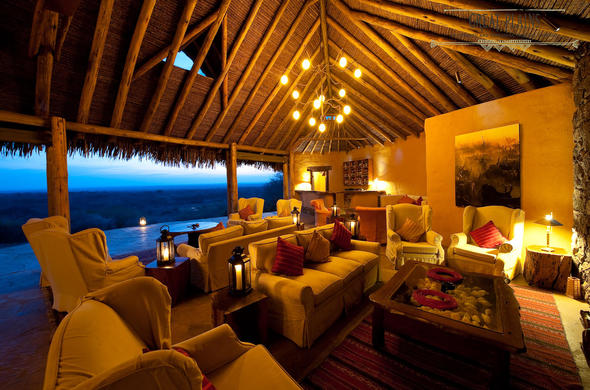 Explore Masai Mara, Samburu and Chyulu Hills on one of these luxury Kenya safaris. For a combination of environments from rolling savanna, to semi-desert and lush riverine woodlands, these safari tours offer a broad perspective of Kenya.
Take to the sky with a hot air balloon over the Mara
Participate on walking safari and cultural
horse riding safaris are possible on the private conservancies bordering the Mara Reserve
The Mara is home to the annual Great Wildebeest Migration, when 2 million wildebeest move into the reserve. It also has one of the largest Lion populations in the world.
Samburu, situated in the remote semi-arid region north of Mount Kenya, is an off-the-beaten track safari experience, as well as providing an opportunity to meet the Samburu people.
Chyulu Hills, transforms from semi-arid to lush riverine habitats, where elephants can be seen in huge herds. Theier red-skinned color is a result of thecolor of the mud and soil they come into contact with.