BEST PLACES TO TOUR IN  KENYA
Karibu Kenya ,Asante ,Hujambo is the common salutation you will encounter in all international airport in kenya ,Hakuna Matata which simply means If you want an adventure packed experience, then you have every reason to visit Kenya. With an unmatched wealth of game and over forty different cultures, Kenya will spoil you with an array of choices. Talk of enjoying sunny weather throughout the year while exploring the country's natural beauty, having a chance to run along some of the world's greatest athletes and interacting with the friendly locals, among many other things. Coupled with the fact that it is one of the most affordable tourist destinations and you have the perfect destination.
1. Maasai Mara safari (Narok) BEST PLACES TO TOUR in kenya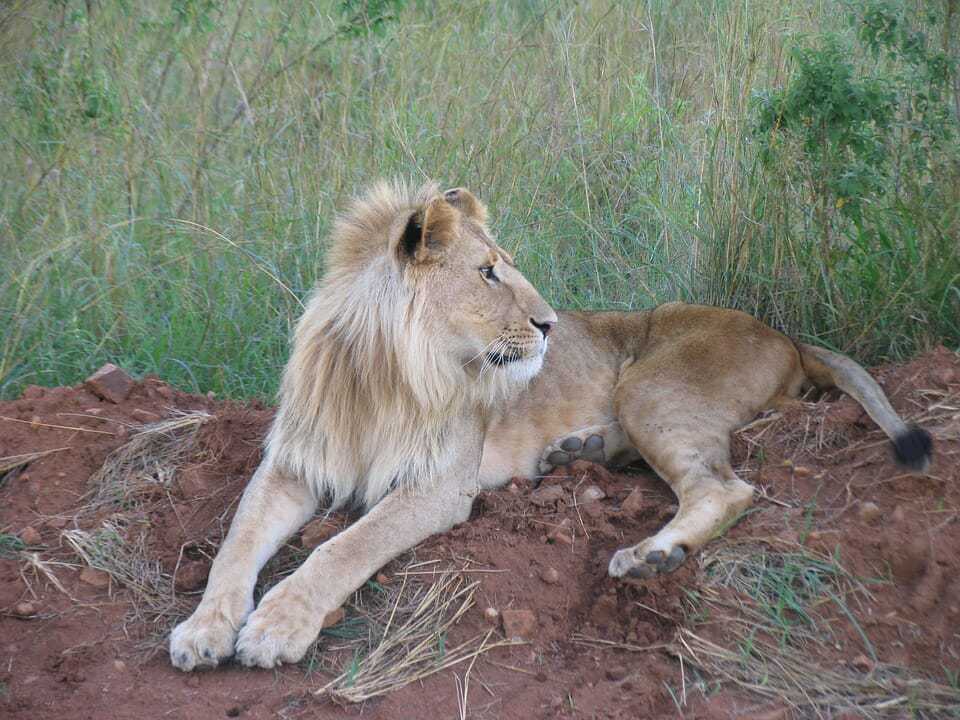 With its scenic beauty, aura and variety of game, the Maasai Mara will give you an authentic African safari. No words or pictures can fully convey the atmosphere in this reserve. Having housed over 90 species of animals and over 400 bird species, Maasai Mara is one of the greatest wildlife destinations in the world. Maasai Mara's cats are so spectacular that they star in BBC'S Big Cat Series. You can go alone or join 3 day group safari.
2. Climb Mount Kenya (Nyeri) BEST PLACES TO TOUR in kenya
For those who love the thrill that comes from climbing on rock, ice and snow, this should be on your bucket list. Mt Kenya is Africa's second highest mountain and has been named the most challenging climb. It is where the world's best climbers test their skills. The average climber will likely reach point Lenana in 48 hours and descend in 36 hours. If you are aiming higher, you had better bring your A game. Join 5 day expedition for the real Mt Kenya experience.
3. Whitewater rafting on River Tana (Sagana)
This is the most relaxing activity after a challenging hiking and mountain climbing experience. The Tana River is close to Mt. Kenya and has the most exciting rapids in the country. The drift will also give you a glimpse of some spectacular bird species. Be ready for 4 hours of adventure and loads of fun in the murky waters.
4. Hiking at Hell's Gate National Park (Naivasha)
BEST PLACES TO TOUR in kenya
The name might sound scary but the experience is quite the opposite. Hell's Gate is one of the few parks in which you can walk alongside zebras, gazelles and elands among other animals. A hike in the park takes 4-6 hours. The scenery is decorated with rugged landscape, gorges, and hot water streams. The scenery is so spectacular that it inspired several Hollywood movies. Camping areas are available where you can pitch a tent or park your RV.
5. Feeding giraffes (Nairobi)
BEST PLACES TO TOUR in kenya

The Giraffe Centre located in Nairobi combines the serious protection of the endangered Rothschild's giraffe with fascinating activities. Visitors are allowed to interact with the giraffes through observation, hand feeding and even kissing. You can also catch a glimpse of warthogs and birds.
6. Eat in a cave (Mombasa)
Crazy as it sounds, having dinner in a cave is an unforgettable experience. Ali Barbour's Cave Restaurant along Diani beach is a place that leaves a mark in everyone's memory. The restaurant mainly serves seafood and steak but vegetarian dishes can be made at the customer's request. The main part of the cave is open, literally making it dinner under the stars. Add a bottle of fine wine and a loved one and you have everyone's dream evening.
7. Wildebeest migration (Narok)
BEST PLACES TO TOUR in kenya

You have probably seen lions, elephants and cheetahs in your local zoo. You have probably seen a wildebeest too. But I doubt you have seen over a million of them in a rush to close a river while numerous crocodiles prey on them. Occurring between July and October, this event between the Maasai Mara in Kenya and Serengeti National Park in Tanzania is so spectacular that it was named the seventh wonder of the world as well as the "world cup of wildlife."
8. Big five snake safari (Watamu)
BEST PLACES TO TOUR in kenya

The Bio-Ken Snake Farm organizes snake safaris for the strong-willed reptile lovers to interact with the snakes on riverbanks, trees and rocky cliffs. A group of experts leads the safari which can take up to five nights. You get a chance to catch pythons, cobras, puff adders and other members of the big five.
9. Flamingo watching (Nakuru)

I cannot think of anything that is better than watching a lake being turned into a mass of moving pink. Hundreds of thousands of spectacular birds flock the salt water lakes in the Kenyan Rift Valley every year creating an unmatchable spectacle. Lake Nakuru is turned into candy-land as flamingos and hundreds of other bird species blanket its surface. The best time to catch this immense beauty is between April and June.
10. Ride an ostrich (Nairobi)

The Maasai Ostrich Farm Resort in Nairobi brings you as close to an ostrich as possible. None of your friends will believe you when you tell them that you spent 30 minutes riding on the back of an ostrich. As if that is not good enough, you get to eat one. You can relax in a thatched makuti or by the pool and enjoy a delicacy of ostrich meat.
11. Relax on the Kenyan coast (Mombasa)

While going on safari is exciting and adventurous, the Kenyan coast has been known to put a smile on a visitors face. With its sun-bleached sandy beaches and its warm inviting waters, the Kenyan stretch of the Indian Ocean will take your breath away. Lay in the shade of the coconut palms sipping a drink as you squint through the rays of the afternoon sun to watch local fishermen in their traditionally made dhows.
12. Diving (Mombasa)

If you thought the Kenyan game parks were rich, you are yet to see the ones hidden in the depths of the Indian Ocean. Experience the adrenaline rush of coming face to face with a shark and other big water creatures, the excitement of being in the warm waters surrounded by colorful fish and the beauty of the coral reef. Join peponi divers who happen to have over 25 diving sites!
13. Kitesurfing (Mombasa)

Combine the art of flying a kite and boarding, and you have the ultimate sport for thrill lovers. No words can describe the excitement that comes from being propelled by the trade winds as you try to control the kite above you while both hoping and fearing to become airborne. Classes for beginners take an average of 3 hours.
14. Jet skiing (Diani)

For those who prefer their fun at high speed, Diani Beach is the perfect place to experience a new exhilarating world. Get a different view of the beach from the open sea. How about meeting dozens of dolphins and giant turtles along the way? A Jet Ski safari takes 1 hour on a normal day.
15. Kayaking (Sagana)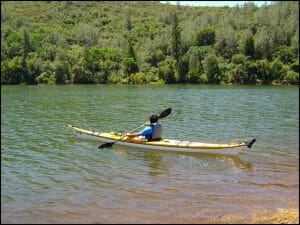 If you have not tried your hand at this exciting sport then you have not been living. Which other place would be better for relaxed paddling than the calm waters of River Sagana, ranked the best kayaking spot in Africa? Savage Wilderness offers flexible sessions depending on your schedule.
16. Deep sea fishing (Mombasa)

There is immense excitement and feeling of accomplishment that comes from reeling a giant fish, both for beginners and seasoned pros. Marlin and the acrobatic sailfish are the most common in the deep waters of Mombasa, and you can be sure that the experience is nothing short of spectacular. A fishing trip takes 4-8 hours. Some of the world's fishing records have been set and broken in these same waters. Join a 4, 6 or 8 hour fishing session.
17. Bungee jumping (Sagana)

This is not for the faint hearted or the nervous souls, it is for the real adrenaline junkies. Throw yourself from a 60-meter tower into the brown Sagana River and experience a thrill you have never felt before. One thing for sure, your screams of fear and excitement will be heard from a mile away.
18. Rock climbing (Voi)

There are a lot of rock climbing venues in Kenya but none can beat the alluring rocks in Tsavo National Park. Climb a 300-meter rock as elephants roam below you and falcons and eagles circle above you. It is said to be among the most challenging rock climbing events, but the view from the top is very much worth the effort.
19. Paragliding (Eldoret)

Paragliding in Kerio Valley is an opportunity to defy gravity and turn into an eagle for an hour or two. Fly in the simplest and most beautiful way as you look at the landscape from a bird's view. To get the most bang for your back, time your trip between January and April since that is when the winds are strongest.
20. Skydiving (Diani)

I cannot think of anything that is more thrilling than being dropped from 10000 feet above the beach. Diani is the only place where the weather is perfect for skydiving almost throughout the year, and every fall is a beach fall. As you fall towards the fantastic view below you, you will feel your heart beating faster and the adrenaline rush through your body. Don't let this distract you from smiling for the camera!
21. Visiting Fort Jesus (Lamu)
Built by the Portuguese in 1593, Fort Jesus is Mombasa's history hub. With meter thick walls, ancient Portuguese graffiti and Arabic writing, Fort Jesus is a must see for any history lover. Explore battlements, gun turrets and houses hidden within the walls. The Fort also hosts a spectacular show portraying how the Fort changed hands over the decades. This day tour will teach you all you need to know.
22. A tour in Gede Ruins (Malindi)
Explore an ancient Swahili town hidden by a tropical forest on the Kenyan coast. This mystical town has been captivating many visitors since Sir John Kirk's visit in 1884. The development and abandonment of the town leaves many people bewildered. From the mosque to the coral brick houses to the idyllic location, the town is nothing short of amazing. A tour around the ruins takes two hours.
23. Watch and eat crocodiles (Mombasa)

Whether you have seen crocodiles on your safari or not, the Mamba village is a must see. East Africa's largest crocodile farm gives you an opportunity to see the predators from close range, especially their aggressiveness during feeding time. Find out what grilled crocodile meat tastes like.
24. Try go-karting (Mombasa)

If you have children, they will definitely love the famous Mombasa go-karts. If you don't then this would be your chance to discover whether you are a child at heart. Take an hour to drive a small four wheeled car around a track in a wonderful tropical garden.
25. Take a dhow trip to Wasini Island (Mombasa)

Lying on a five square kilometer area south of Mombasa is the popular and pristine Wasini Island. The trip is lined with dolphins, the Shimoni caves full of history and ancient Swahili villages. Enjoy a tasty meal by the ocean after a session of snorkeling. The dhows usually leave at 9 am and return at 6 pm.
26. Mombasa Marine National Park (Malindi)

Interact with sea horses, sea urchins, crabs and lots of other fascinating sea creatures at the marine park. Divers and snorkelers get a chance to see them up-close and personal while those who can't get into the water see the sea friends through a glass bottomed boat.
27. Party at Forty Thieves Beach Bar (Diani)

The Forty Thieves Beach Bar will give you a warm welcome after a busy day. Enjoy a delicious meal, a cocktail at the beach and party the night away under the stars. The exciting bar games and the live music will make you wish the night could last longer.
28. Take a picture beside the elephant tusks (Mombasa)

You cannot prove that you have been to the Kenyan coast if you don't have a picture beside the trademark tusks in Mombasa. The tusks were made in 1952 to commemorate Queen Elizabeth's visit and form the letter M representing Mombasa.
29. Take a walk in Mombasa Old town (Mombasa)
With its ancient architecture, cultural diversity, tapered streets, and finely carved doors, Mombasa Old town is packed with history that takes the visitors through a series of events. A comprehensive tour takes three hours. There are no dull moments here.
30. Watch butterflies (Lamu)

Enjoy a moment of peace and tranquility while watching hundreds of butterflies at the Mombasa butterfly house. Sit in the beautiful quiet gardens as you enjoy the breeze from the ocean while butterflies flit around you in a display of freedom beauty and peace.
31. Participate in the Rhino Charge

The Rhino Charge is an exciting competition where participants drive a 4×4 on the most unforgiving and roughest terrains that Kenya has to offer. The funds collected go towards conservation of the endangered black rhino. Competitors are required to complete the circuit within 10 hours. The location is never disclosed until two days to the event. Support a great cause all while having a great time.
32. Take part in the safari rally (Nairobi)

For the speed and endurance enthusiasts, Kenya will serve you with its version of fast and furious. Only that it is dusty and filled with the thrill of dodging wildlife while avoiding busting your suspension on rocks and boulders. The rally takes an average of 2-4 days.
33. Ice skating (Nairobi)

Kenya and winter sports aren't usually mentioned in the same sentence, but the Panari Sky Centre in Nairobi has turned that around. Escape the heat and buzz of Nairobi town and cool off on East Africa's only ice rink. Taste the experience of skating in the tropics.
34. Run a marathon (Nanyuki)
You can't talk about Kenya without mentioning its great long distance runners. Safaricom Marathon allows you to run along some the world's greatest athletes up the hills in the blistering Kenyan sun. The marathon is about 16miles of wildlife inhabited area. Add an hour to your average marathon time.
35. Foster an elephant (Nairobi)

The David Shedrick Wildlife Trust was created for baby elephants who are orphaned mainly because of the brutal ivory trade. Get an opportunity to watch the elephants being bottle-fed and learn how they got there. The best time to visit is around 11.00 am. You can also foster a baby elephant at the cost of $50 and above. Show your love at the haven for orphaned elephants.
36. Hot air ballooning (Narok)

A hot air balloon ride comes with excitement regardless of the setting, but taking one over the beautiful landscape of Maasai Mara is simply breathtaking. Fly early in the morning to see the spectacular sunrise and the animals. The flight coves 15 to 25 kilometers and normally takes one hour. If there is something you have to do once in a lifetime, this should be it.
37. Flying in Ol Malo (Nanyuki)

Enjoy Laikipia's beauty from a helicopter flight. This will allow you to see the land's hidden gems and an entirely different view before you are taken to a campsite in the middle of the jungle. Swoop low over meandering rivers, herds of elephants and through valleys.
38. Horseback safari (Nanyuki)

Unleash the cowboy in you and gallop along wild animals in Ol Donyo Lodge. Three hours on the saddle guarantee you thousands of acres on the beautiful landscape while passing between herds of zebras. A little more patience and you'll find yourself facing Mt. Kilimanjaro.
39. Hunt with the pack (Nanyuki)

When you share a small wilderness camp with a pack of wild dogs you are bound to become friends. Trail the wild dogs at Laikipia Wilderness camp and get to watch them hunt. If you are looking for the real bush experience, this is the place to be.
40. Sleep beneath the stars (Nanyuki)

If you think you have had your best night consider sleeping in the open while watching the bright African sky and listening to the roars of animals beneath you. Trail the Milky Way through the sky and watch the sun rising at Loisaba Star Beds while a Samburu warrior guards you. Sleep under the most beautiful canopy here.
41. Propose at Africa's Hogwarts (Nanyuki)
If you are thinking of popping the question you can never go wrong with Ol Malo House. With it's a central tower, cave bedroom and quirky design, Ol Malo House creates the romantic atmosphere you need. Add flowers, champagne and the occasional spiral staircase and you are guaranteed a yes.
42. Dinner in the Tamarind Dhow (Mombasa)
Have dinner in a sailing restaurant that has been made in a former cargo trading boat. Enjoy delicious Swahili seafood while moving smoothly under the starlit sky. You can then dance to the wonderful music played by the live band. The dinner cruise starts at 6.30pm and gets back to the jetty at 10.30pm.
43. Get married like the Maasai (Nanyuki)
A unique, memorable and out of the ordinary experience is what you will get if you decide to marry or remarry in Maasai culture. Become a warrior and have Maasai warriors assist you to capture your bride. Complete with cultural food and dressing, the event is simply unforgettable.
44. Romantic getaway in Borana Lodge (Nanyuki)
With almost a dozen deluxe cottages and an excellent view of the Lewa Plains and the winding Semangua Valley, Borana is the perfect place for you and your loved one to rekindle your love. Sip wine by fire as you enjoy the panoramic view. Bring your loved one and shut the world out.
45. Crossing to Rolf's place (Nairobi)
Rolf's Place is a restaurant built at the edge of a cliff in Nairobi. The restaurant overlooks a scenic gorge but the real excitement comes from walking on a wooden bridge suspended using ropes to get to the restaurant. Have lunch while enjoying the awesome ambience and magnificent view.
46. Shop at Maasai market (Nairobi)
If you have excellent bargaining skills, you should definitely try the cultural artifacts at Maasai market. From clothing to shields to ornaments, you will find a piece of Kenya to take back home at the Maasai market. You can find it at the High Court parking on weekends.
47. Tour Nairobi

The green city under the sun may not always get the best reputation, but it is well worth a tour. Given that it is the only capital city with a national park, there are endless activities for everyone in Nairobi. A weekend is enough to see what it has to offer. The night life is out of this world.
48. Stand tall (Nairobi)
Climb to the KICC helipad and enjoy the eagle's view from the top. If you love views, you can be assured of getting a wonderful 360 view of Nairobi and bits of Tanzania as the wind blows on your face. Visits are allowed from 9 am to 8 pm.
49. Karen Blixen Museum (Nairobi)
The farm that was the home of the famed Out of Africa author, Karen Blixen, between 1914 and 1931 is now a museum that takes you through her life as well as a reflection of old-day Kenya. The open is only 30 minutes away from Nairobi and is open from 9am to 6pm. If you loved the book, you will definitely love a tour of the museum.
50. Drink a cold tusker

Don't leave Kenya before you drink an ice cold tusker. After walking and hiking in the sun, you will definitely appreciate a bottle of chilled local beer. Or two. If you are looking for authentically Kenyan beer then tusker is it.
51. Eat nyama choma
You know it is a good time in Kenya when you see a chunk of meat being roasted over a stove. Nyama choma is the Swahili term for roasted meat. For a memorable meal, order nyama choma and ugali at the Carnivore. Don't forget kachumbari and a tusker to wash it down.
52. Drink coffee at Java

Although Kenya is one of the best coffee producers in the world, Kenyans prefer to drink tea or beer. This should not stop you from drinking the world class coffee made the Java houses that have been on the rise in the past few years. The nutty AA blend will impress you.
53. Ride in a matatu
There are no words that can explain the experience of using public transport in Kenya. With graffiti, neon lights and loud music, the Kenyan public transport is like some sort of a club. This is a ride that will stick in your memory forever.
54. Eat mahindi choma on the street

If you walk down a street in any town and don't see corn being roasted over a coal stove, then you are not in Kenya. Mahindi choma is a Kenyan snack that is delicious and easy to eat. There are no utensils; the vendor places your hot piece on a husk, and you are good to go.
55. High rope challenge (Rongai)

This is for the thrill seekers and those who like overcoming challenges. Walk on ropes, cables and logs set high above the ground at the Diguna high rope course. Test your courage, strength and balance here.
56. Camp in Shimba hills(Kwale)

If you are looking for an elephant and antelope oriented camp, Shimba Hills will not disappoint. Sleep in a tent or RV while listening to the sounds of the night. If you are an early bird, you will catch a trail of elephants in search of food and water.
57. Get on the road
Most people fear and loath the Mombasa Highway but it has some wonderful sidetracks that make the trip worthwhile, especially if you are in an RV. You will be rewarded by the scenic view of Taita Hills, Umani Springs and Kibwezi forest.
58. Train with Maasai warriors (Narok)

Most of your guides on safari may be dressed in trousers and shirts but don't let that fool you. Back in the village, they wear their robes and carry a sword and spear to protect their families and livestock. The training of a moran is long and challenging. Get a 4-day sample at Bush Adventures camp in Laikipia. Your journey to becoming a warrior starts here.
59. Enjoy a festival

Kenya is a land of many tribes, and so are the festivals. Immerse yourself in a wealth of culture while watching the cultural diversities. The Lamu Festival, Turkana Festival and Rift Valley Festival are worth considering while planning your safari.
60. Camel safari (Nanyuki)

Join a camel train and tour the vast wilderness of Sabuk Lodge while being guided by a Samburu warrior. Experience excitement and anticipation as you come across lions, buffaloes and elephants along the way. The sound of Ewaso Nyiro River completes the feeling of oneness with the surroundings. You can choose to go on a half day excursion or the full day.
61. Walk with baboons (Il Polei)

Scientists have proven that the primates are capable of creating relationships with baboons. Il Polei Ranch puts this concept into practice by giving you a chance to accompany a troop of baboons on an excursion in the wilderness.
62. 4×4 self-drive

For the real adventure, rent a 4×4 vehicle and get on the road by your own terms. Rent a sturdy Toyota Landcruiser for a week and explore most of the rural hidden parts and bushes as you would wish. A week in the Great Rift Valley is a good start. Roadtrip Kenya has good vehicles as well as 24-hour support in case you encounter any problems. Pick a map, choose a vehicle and begin your road trip.
63. Black rhino tracking (Wamba)

It is a pity that the black rhino species is almost extinct. Get a chance to track some of the only remaining black rhinos on foot with the assistance of a GPS tracker at Saruni Rhino. You have to participate to understand how exciting this activity is. Don't waste time, these black rhinos are waiting for you to chase them!
64. Ride for lions (Emali)

Participate in a 6-day mountain biking event across the treacherous plains of South Eastern Kenya in the Amboseli and Tsavo National Parks. Funds collected go towards protection of the declining number of lions in the area.
65. Cruise on Lake Naivasha (Naivasha)

With over 400 bird species and a local oncologist to help you identify them, Lake Naivasha is exciting in a unique way. Cruise on a boat and meet hippos and other animals in the lake. The main spectacle is watching an eagle swoop low to catch fish out of the ocean.
66. Picnic on Crescent Island (Naivasha)

Hidden from the world in Lake Naivasha, Crescent Island is a unique National Park with hundreds of bird species, gazelles, giraffes, impalas, wildebeests and hippos. The serene atmosphere on the Island makes it one of the best picnic spots in Kenya.
67. Flower farm tour (Naivasha)

Naivasha has the biggest flower farms in Kenya. The flowers are later exported to Europe. Take a tour and learn how the flowers that millions of people have used to express love are grown. An hour on the farms will teach you a lot about roses.
68. Play golf in the Great Rift Valley (Naivasha)

Test your golf skills in an entirely different exciting environment. The Great Rift Valley Lodge has an 18-hole golf course where play is combined with bird and game watching. Make your reservations at Africa's best golf hotel.
69. Drive to Turkana

While you can fly to Turkana from Nairobi, the journey by road is just as exciting as the destination. Experience the feeling of remoteness by taking a 3-day trip to Kenya's hot and parched desert. Park your RV to explore the numerous villages along the way.
70. Visit the cradle of mankind (Turkana)
BEST PLACES TO TOUR in kenya

The area around Lake Turkana cannot be compared to any other place on the planet. With the rocky landscape, crocodile filled lake, volcanoes and remoteness, the cradle of mankind is worth the tiring excursion. Get to see the largest human fossil in the world at Koobi Fora.
71. Shopping at the Village Market (Nairobi)
The Village Market is a shopping and recreational mall that combines Kenya's cultural world with a modern upmarket shopping complex. From authentic Kenyan handcraft to restaurants and spas, the Village Market has something for everyone. It is located approximately 10 kilometers from the CBD.
72. 7D cinema ( Nairobi)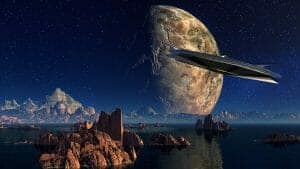 I know Kenya is synonymous with safaris and the wild, but that does not mean you should forget modern luxury when you are here. Enjoy 7D cinema complete with weather effects and movements at Thika Road Mall. You can even feel the whoosh as the bats fly.
73. Sample different brews (Nairobi)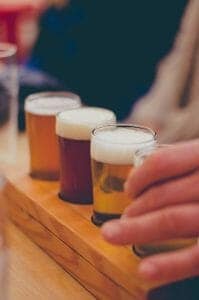 If you enjoy a good drink, you have every reason to love Kenya's Brew Bistro. The Brew Bistro is a mini brewery where you can sample different drink flavors from numerous countries. From stout to ale to lager, there is something for everyone.
74. Family outing at Wild Waters (Mombasa)

Treat your kids by spending a day with them at Wild Waters waterpark in Mombasa. From swings to slides to shallow water pools to cool the equatorial heat off, Wild Waters is a place your family won't forget any time soon.
75. Nairobi safari walk (Nairobi)

For those who do not have a lot of time to do a full safari, the Nairobi safari walk has got you covered. Walk through the wetlands, grasslands and woodlands as you see the animals in open enclosures. This is definitely the best activity if you have kids who can't tackle a safari. It takes an hour and is only a few minutes from the city center.
76. Family vacation in Lamu

Located on the south coast, Lamu has the capability to offer you and your family a slice of paradise. Book a hotel by the beach or rent a beach house and enjoy an escape from your normal life.
77. Nature walk in Kakamega Forest (Kakamega)

If you are a lover of nature, take a walk in Kenya's only equatorial rainforest and see some of Africa's best hardwoods and softwoods. A typical walk in the forest takes 3 hours. With a wealth of flora, enormous amphibians and orchids sitting on branches, the forest is definitely worth a trip.
78. Mount Kenya safari club (Nanyuki)

The days of Ernest Hemingway narrating his tall tales or having to fight a pet Leopard for a seat in Mount Kenya safari club may be long gone, but the beauty is still intact. If the view of the majestic Mt Kenya isn't enough for you the animal orphanage, manicured lawns and greenery should provide enough activities for you and your family.
79. Learn Samburu culture at El Karama Eco Lodge (Nanyuki)

If you are taking a trip with your family, then this is one of the places you must visit. Your kids will get a chance to familiarize with Samburu culture, learn how to mold termite clay and even how to track wild animals. Camping by the river is a topping.
80. Try your hand at beading in Kazuri (Nairobi)

If you appreciate local art and craft, then Kazuri Bead Factory in Nairobi will blow your mind. Learn how the stunning jewels in the market are made. You never know, your veins may be full of creative juice.
81. Participate in a conservation project

You can decide to take a week or even a month to volunteer in a wildlife conservation project in Kenya. This is packed with loads of fun especially if you volunteer as a group. Enjoy yourself while fulfilling a noble cause.
82. Lord Egerton's Castle (Nakuru)
In the 1950s Lord Maurice Egerton built an expensive castle where he intended to live with his fiancé. Unfortunately, it seems the gods of love were not on his side. The history of the castle will teach you a few lessons about love and heartbreaks.
83. Viewpoint at Iten (Eldoret)

Apart from the fact that most of the world's greatest long distance runners hail from this place, Iten is arguably an ordinary Kenyan shopping center. But a drive a few kilometers from the center will give you something you can't get anywhere else. You will find a view of the Rift Valley that will literally take your breath away.
84. Serenity on Mt Marsabit (Marsabit)

Sometimes you don't want to go to the crowded areas buzzing with tourists. Located in the semi-arid northern Kenya, Mt Marsabit is a whole package. With three crater lakes, a national park and dozens of "singing" wells, the mist swathed mountain is an ultimate destination.
85. Lake Victoria (Kisumu)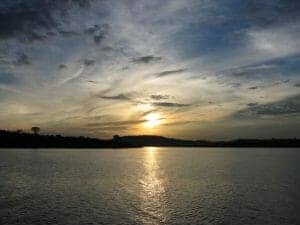 This is another less crowded gem hidden in western Kenya. It serves as a border between Kenya, Tanzania and Uganda as well as the source of Africa's largest river. There is enough fish in the lake to serve the three countries and the daybreak here is unforgettable.
86. Camp at Maji Moto (Keekorok)
BEST PLACES TO TOUR in kenya

Between the Grift Rift Valley and the world renowned Maasai Mara lies the Maji Moto Eco Camp surrounded by magnificent hills, secret waterfalls and rolling plains. The camp is operated by local Maasai people and will serve you a good portion of life in the jungle. Book your space .
87. Mobile safari

Forget the luxury of hotels, live the life of a real nomad and get to sleep anywhere the night finds you. If roaring lions and laughing hyenas outside your tent creep you then this might not be for you. Join a 10 day safari for the traditional camping experience.
88. Challenge yourself at Thomson falls (Nyahururu)
BEST PLACES TO TOUR in kenya

Thomson falls in Nyahururu provides a wonderful view from the top into the falls and the rugged landscape surrounding it. If you have what it takes, walk to the bottom of the fall and hike back up. This usually takes 30 minutes. Beware of the playful monkeys on the track.
89. Sundowner in the Aberdares (Ndaragwa)

After a busy day out, enjoy a quiet evening sipping a drink by the river looking at the scenic view of the Aberdare ranges and watching the sunset. You may be visited by skyes monkeys and the black rhino.
90. Spend a night at treetops (Nyeri)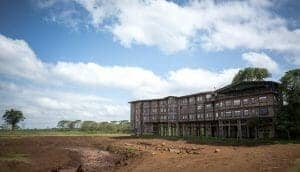 Visit the place where a princess became Queen Elizabeth II in 1952. Treetops Lodge is right along a migratory path used by elephants as they move from Mt Kenya to the Aberdares. Sit at the balcony and watch animals drinking from the waterhole below you.
91. Quad biking in Kipsing (Isiolo)

If you want to treat yourself a unique experience, then a thrilling quad bike trip on the elephant trodden routes of Kipsing should be on your bucket list. The terrain is smooth enough for beginners, and the surroundings are stunning. Get your customized package and explore the north.
92. Hide away in Rutundu (Nyeri)
For the real getaway from the fast paced urban life, no place can beat the Rutundu log cabins. Enjoy fishing at Lake Rutundu and cook your fish back in your cabin. These cabins on the slopes of Mt Kenya offer a great scenery and a tranquil atmosphere. So amazing that Prince William decided to get married here.
93. Honeymoon on Leopard Beach (Diani)
BEST PLACES TO TOUR in kenya

If you are looking for a honeymoon haven that will stick in your memory for life, look no more. Leopard beach will welcome you to married life in style. From a wonderful view of the ocean to the breeze to villas with private pools, this place is simply unforgettable.
94. Fourteen falls (Thika)

As the name suggests, this is a series of fourteen waterfalls along River Athi in Thika. But the real excitement comes from watching daring souls diving from the top and plunging into the water below.
95. Cliff diving at Lake Bogoria (Baringo)
BEST PLACES TO TOUR in kenya
If you have what it takes to throw yourself from rocky cliffs high above, this one is for you. Walk to the top of the cliff, look down if you dare and then take a leap into the freezing waters below.
96. Flyboarding (Diani)
BEST PLACES TO TOUR in kenya

For a heart pounding moment, this extreme watersport comes highly recommended. Experience an adrenaline pumping moment at Pinewood Resort in Diani as you literally fly above the ocean. Join this team for a great experience.
97. Base jumping at Hell's Gate (Naivasha)
BEST PLACES TO TOUR in kenya
If you enjoy the thrill of free fall then you will love Hell's Gate. Jump from the top of a 420-meter rock with a parachute that will only open 20 meters to the ground. If this won't give you the thrill you are looking for, nothing will.
98. Zip lining (Nairobi) BEST PLACES TO TOUR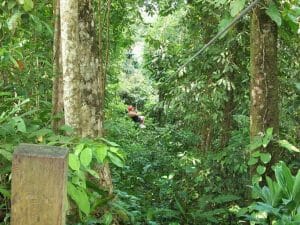 Word has it that this is the best activity to help you de stress. Travel at speeds of up to 60kph on a cable that is over 400 meters long in Kereita Forest. One thing for sure, you will forget your troubles for a moment.
99. Harsh life at Lake Magadi (Magadi),BEST PLACES TO TOUR in kenya

For a dose of adventure and harsh wild life, Lake Magadi is second to none. Live in a hut or a tent while listening to animals roaming throughout the night. Reward yourself with a swim in the hot springs early before sunrise.
100. Spa in the wilderness (Narok)

Who said wild life has to be tough? Get a good mixture of bush life and luxury complete with spa and massage. After a busy day hiking and watching game, relax by the pool and let the gifted hands do their magic. Go to Bushtops for a good pampering session.
I can go on and on talking about all the awesome things you can do in Kenya. From the Savannah grasslands to the sandy beaches and jagged snow-capped peaks, this small East African country is the gift that never stops giving. See you there!