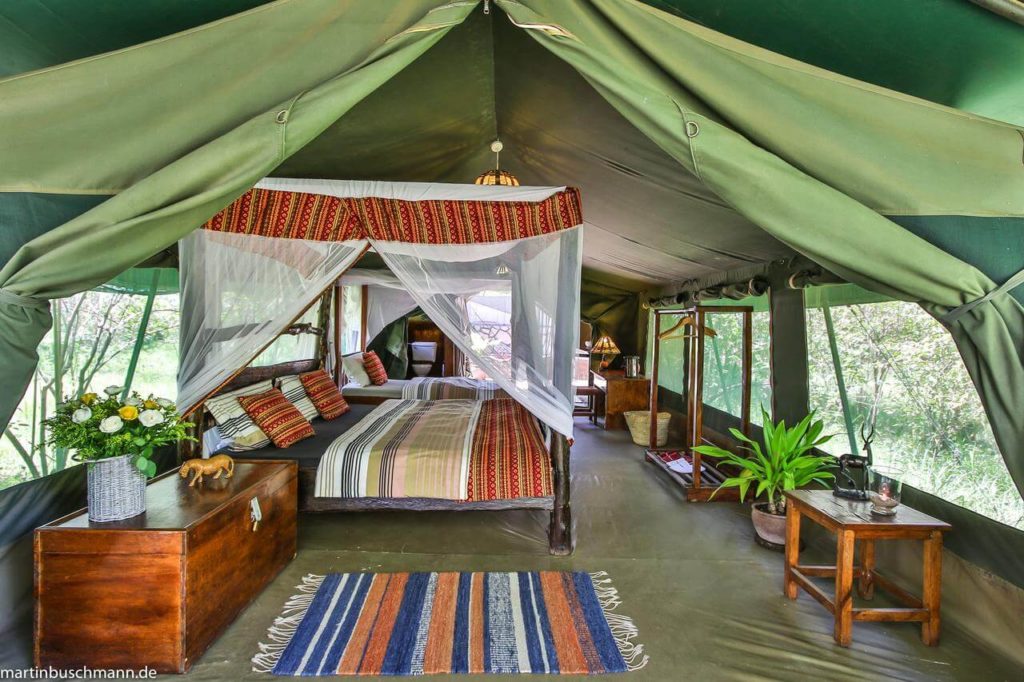 A real representation of wilderness in its purest state, the Maasai Mara in Kenya is home to the largest concentration of mammals, an experience which no traveler wants to miss.
However, safaris in the Maasai Mara can be ridiculously expensive, not only for the entrance fee and the 4×4 rental but, also, because accommodation ain't cheap, not at all.
If you have already done some research, you will see that, in the Masai Mara, there are really luxurious campsites that charge hundreds and hundreds of USD, even more than many 5-star hotels in Western Europe.
Nevertheless, and fortunately for budget travelers, you can still find a couple of relatively cheap Masai Mara base camps just outside the National Park, which could help you bring costs down.
That's why, after doing some intensive research, I have compiled a list of the top budget camps in Maasai Mara.
Note – By the way, if you really want to bring your costs down, remember that the Maasai Mara safari camps outside of the National Park can easily be reached by public transportation. This means that you don't really need to book a safari in advance but just book your room or tent online and book your safari once you get there. That could easily cut more than 50% of your total cost.
For more information, read: How to do a budget safari in Kenya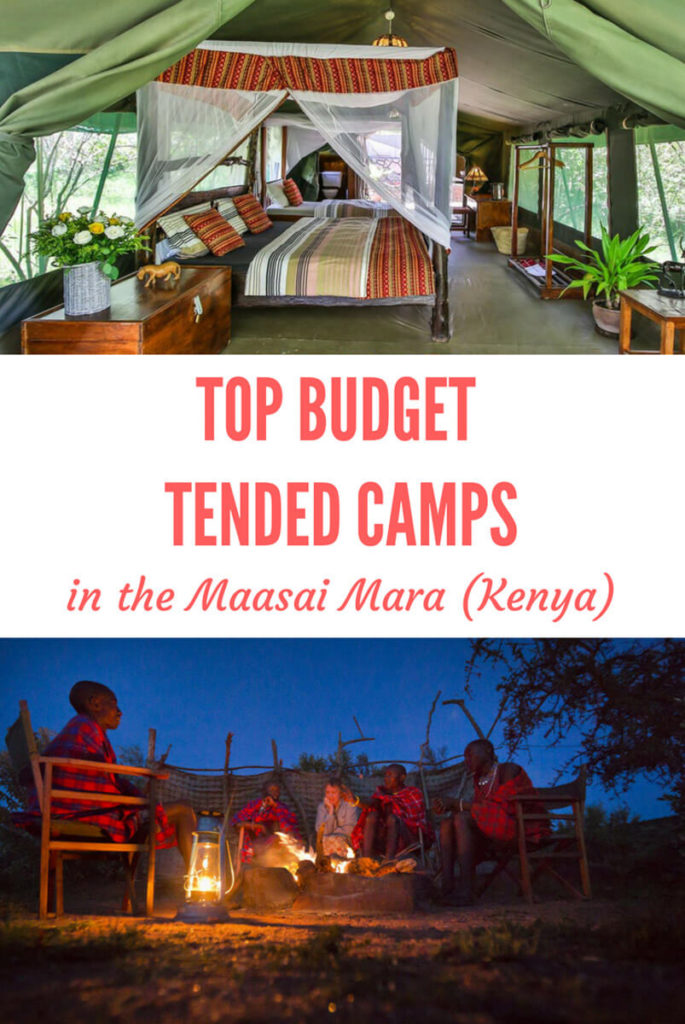 Top 10 budget campsites in the Maasai Mara
Since we all have different budgets, our price perceptions may vary so, sometimes, it is a bit difficult to determine which Maasai Mara camps fall within the budget category.
Therefore, given the fact that top-end Maasai Mara tented camps cost around 4,000-5,000USD, while the average one costs around 300-400USD a night, I have set a limit of 150USD a night, for 2 people.
Less than 20USD
Between 60USD and 90USD
Between 90USD and 150USD
Note that all prices are for 2 persons per night
Important – All Maasai Mara campsites will be able to offer you a game drive safari. Prices may vary but, typically, they all charge between 160USD and 180USD for one game drive, including a driver, a guide, and the 4×4, of course, which can fit up to 6 people. There is no need to book in advance, as they should always be able to find an available car. Besides, if you don't book it in advance, you are likely to find other travelers to share the cost with
Map of Masai Mara camps
The area just outside of the Maasai Mara National Park is filled with Maasai villages, which means that the area is easily accessible by public transportation from the town of Narok.
Click on the image to see the interactive map
Best camps in the Maasai Mara for less than 20USD
Unfortunately, Osim Country Lodge is the only available place for less than 20USD.
Located just 17 kilometers after Narok, this is the cheapest campsite in the Maasai Mara and the reason is that it is a bit far from the main gates to the park, around 70 kilometers but, given the poor condition of the road, it takes 2 hours to reach them.
Still, the location is beautiful and, if you book a safari with them, the game drive will include transportation to the park, no problem.
Moreover, this lodge has all the comforts that some budget campsites in the Maasai Mara would not be able to offer you, as it also offers real beds in real rooms, with a private bathroom, hot shower, and a restaurant, of course.
The best: Price, comfort
Not good if: You care about location